QVC Gateway
Studio Park
West Chester, PA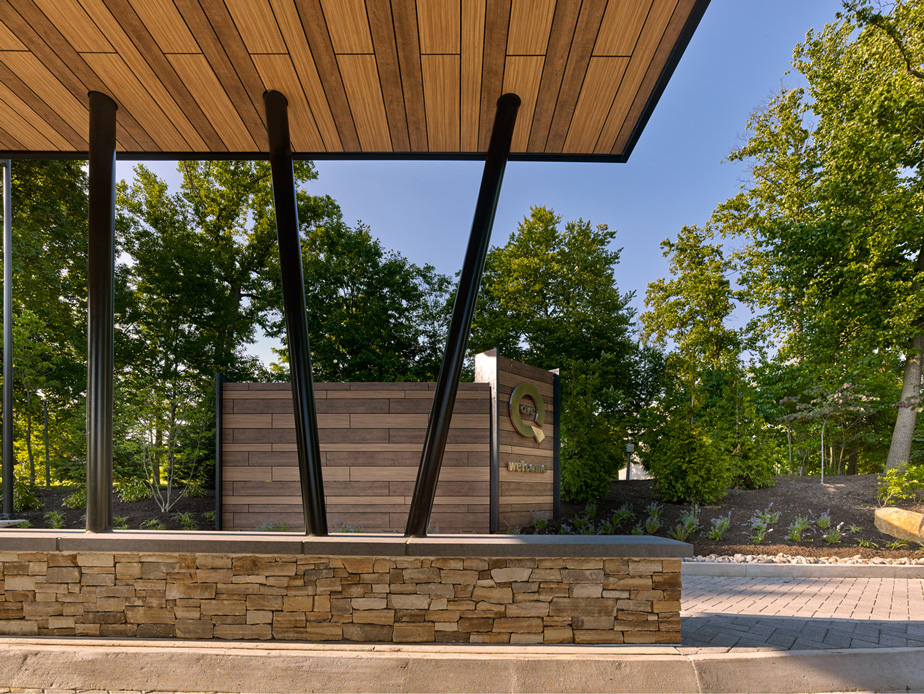 The Gateway project seeks to redefine the arrival experience onto QVC's Studio Park campus for both visitors and employees alike. The architecture and landscape design work in tandem to create a high-end concierge level aesthetic that builds off of QVC's brand.
The wood and steel canopy fashions an engaging threshold while providing shelter from the elements for security personnel and guests. Custom corten steel planters, ambient site lighting, expansive hardscaping, and reclaimed rock boulders help define the exterior environment.
HSA lead a large multi-disciplinary group of consultants through project design and construction. The Gateway will incorporate numerous state-of-the-art security technologies that will be adapted throughout the rest of the campus in the following months.