Philadelphia Pier Condominium
private residence
Philadelphia, PA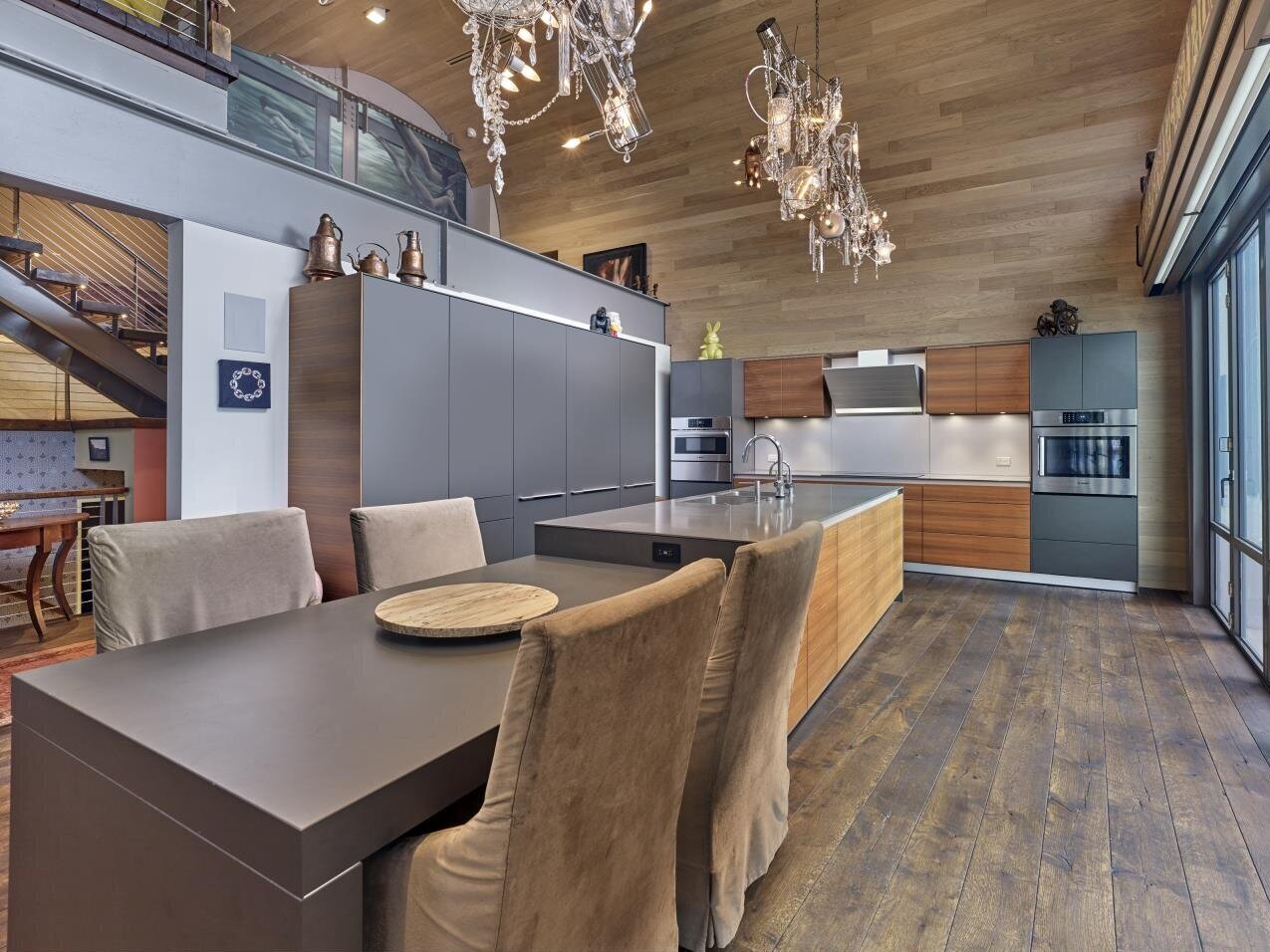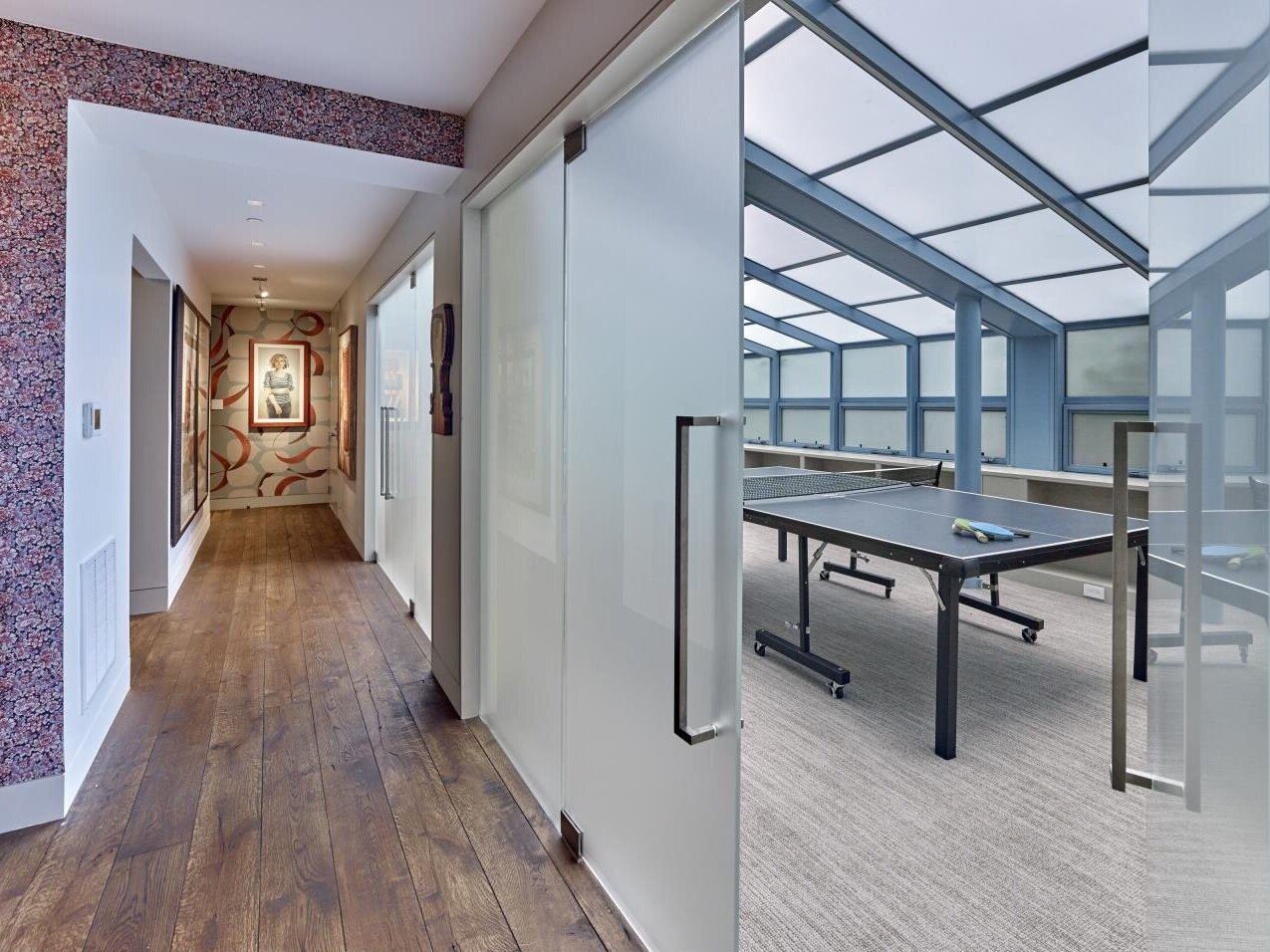 Heckendorn Shiles Architects worked with a longtime collaborative client on the couple's "forever" home in a historic Philadelphia waterfront building. The couple purchased three existing condos, circa 1980s, which were subsequently gutted and renovated into one 6,000 square foot home. HSA approached the project in 2 distinct drawing sets to address the owners' scheduled goals while also coordinating approvals with the homeowners' association.
To combine the units into one appropriately proportioned space and to take best advantage of the waterfront views, various existing floor levels were removed or expanded. HSA removed specific floor levels to provide double height space at the kitchen and dining area which abuts the historic glass wall facing the Benjamin Franklin Bridge. This design allowed for the installation of an operable 30 foot long partition that completely opens the kitchen area to the waterfront deck. The design team worked with the Philadelphia Historic Commission on the exterior glazing window wall modifications to preserve the building's original facade. In addition, HSA completely cleared out the second level to create a master suite at the main entrance floor. New open riser stairs were designed to celebrate the floor-to-floor relationship to the home and to open up views within the interior spaces as well as the outside.
HSA's design team worked with the owners to add personal and industrial design elements in the home. We collaborated to purposefully locate the clients' existing artwork and furniture that had intrinsic value to them. Custom lighting design accentuates the artwork and the unique design elements throughout the home. A curve-a-linear wood ceiling was designed in the kitchen with the homeowner as an industrial element that echoes the movement of water on the river just outside.