Comcast SportsNet & Comcast-Spectacor
corporate headquarters
Philadelphia, PA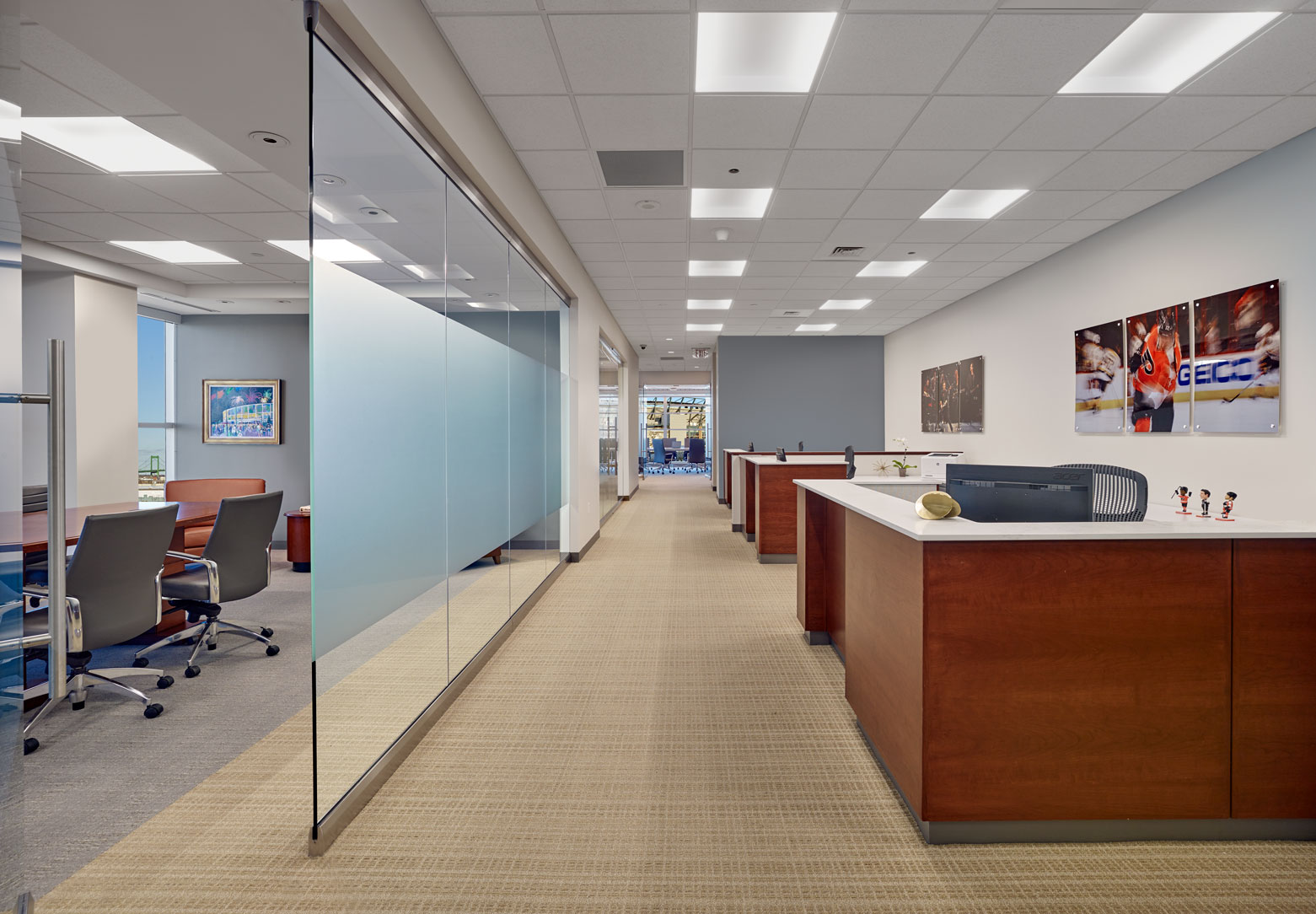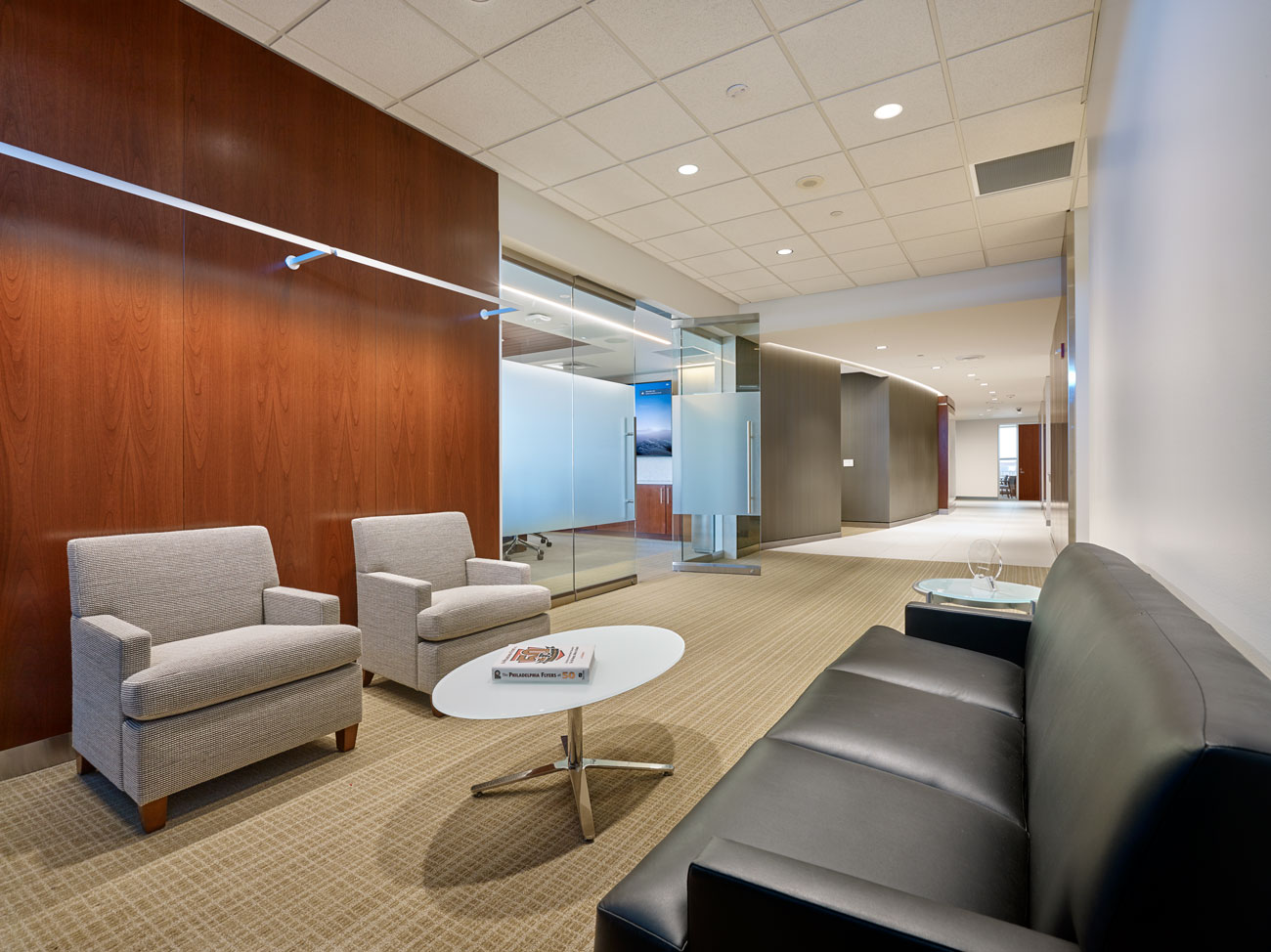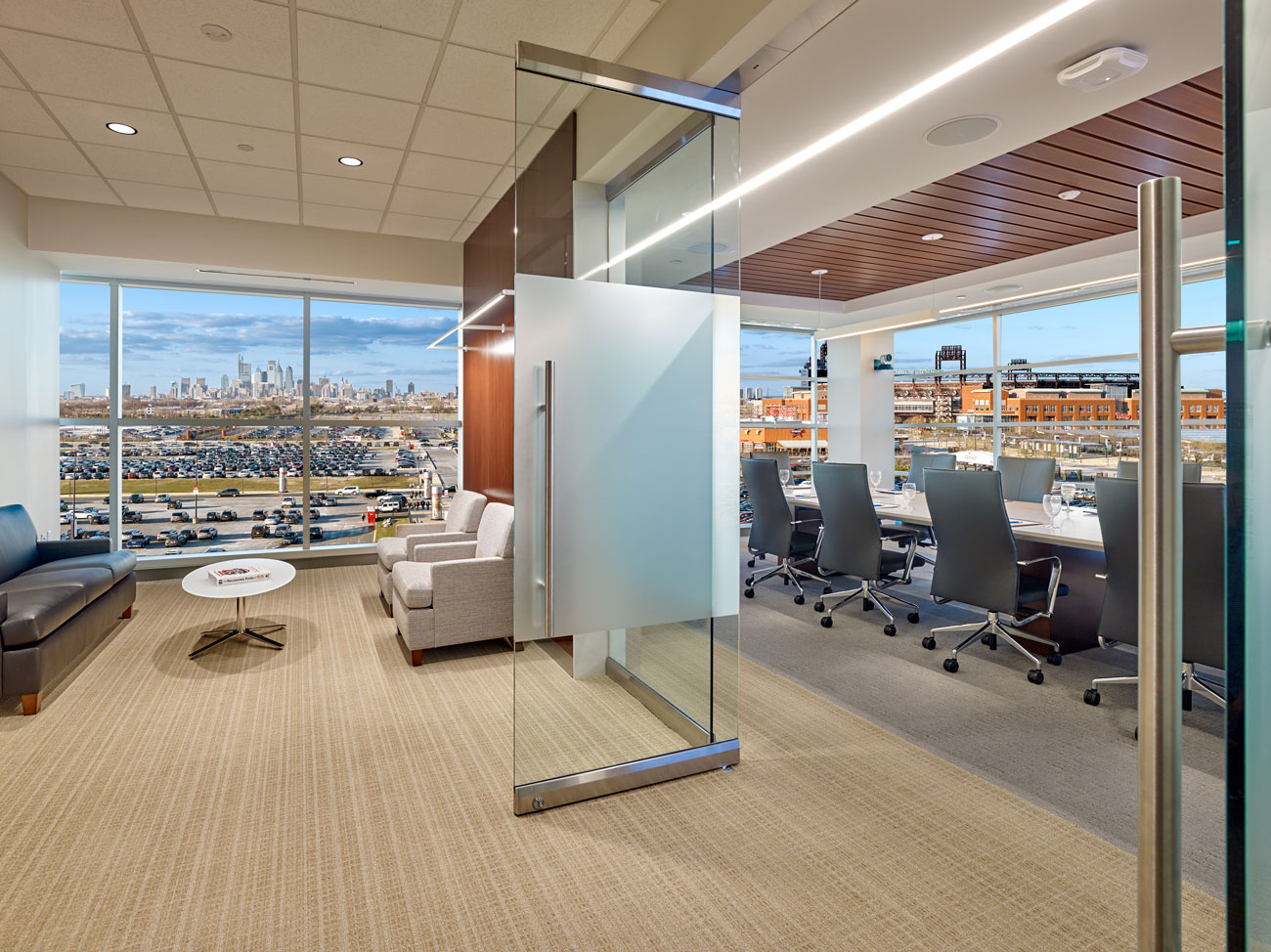 HSA designed the image and space for Comcast SportsNet's new national headquarters: polished and sleek, with a hint of technology and the consistent backdrop of the city skyline.
Our team led an overall programming and space planning effort for Comcast-Spectacor's numerous facilities in Philadelphia's Sports Complex - investigating consolidations, spatial reorganization and design concepts. We worked closely with the Owner for final recommendations before completing the overall space and image plan.

The new interior architecture highlights the offices' extensive views of the city against wood features and stone casework, and soft, muted colors. The final experience showcases the Client's business portfolio while providing a sense of corporate identity.