Boeing Fitness Center
Philadelphia, PA | 8,000 SF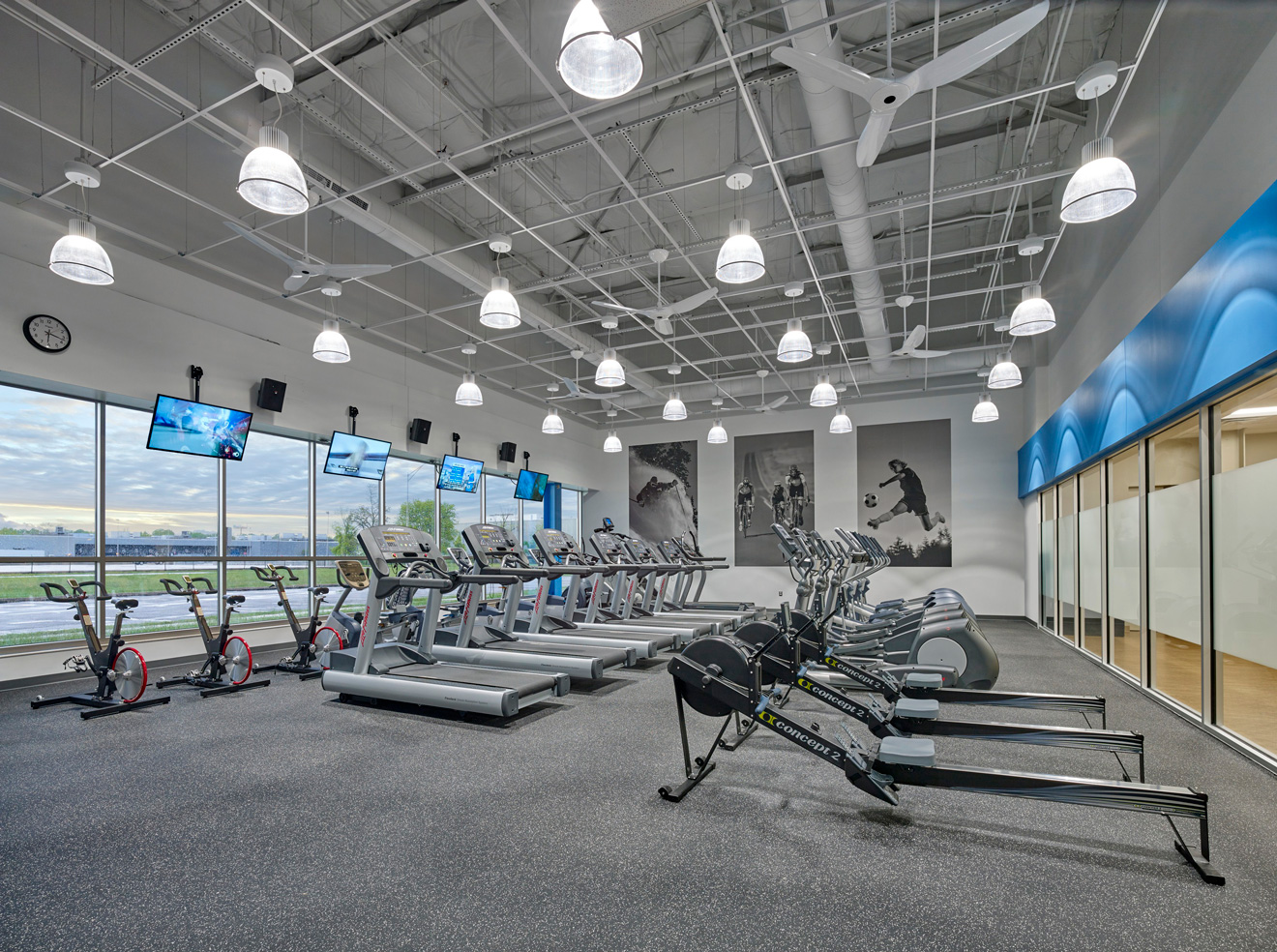 In this expansion and renovation of Boeing's fitness center, the team created a more welcoming exercise environment for employees.
A more inviting lobby space allows for casual socialization, which spills into the open plan between cardio and strength training equipment. A new multi-purpose studio for cross-fit, classes, and other group fitness expands the functionality of the space, while updated restrooms, shower rooms and locker rooms enhance the user experience.
New exterior glazing and new glass storefront at the studio provide natural light and views to all spaces. Light and bright aesthetics, including light colors, an exposed ceiling, and a bright & punchy blue accent, create a motivating environment. Corporate branding was defined through art and design accessories.